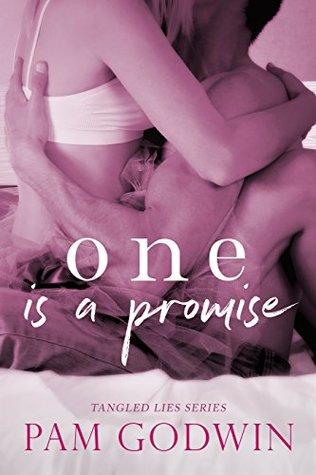 DNF @ 24%
If this had an alternate title, it would probably be
Idiotic Love Triangle: The Musical!
ONE IS A PROMISE is not a genre of romance I would ordinarily read, as nothing makes my eyes roll harder than another dominant millionaire who thinks that he can treat women however he wants if he's hot enough and stuffs his crotch with enough hundred dollar bills, but I really, really enjoyed her other book,
DELIVER
, which is also a book in a genre that I don't normally enjoy. My thinking was, if she could win me over once, she could probably do so again.
Danni is a dancer/dance instructor working at a Moroccan restaurant as a belly dancer. She used to be married but isn't anymore, although we don't know why in the beginning. She's on a date with another man when a rich blowhard
literally interrupts her date
to make her an offer she can't refuse. When she turns him down,
he breaks into her house to restate the offer
, and rather than calling the damn police, the little idiot flirts with him.
This book is told and back and forth timelines, one with her now-missing husband, Cole, who as far as I can see is also a wannabe-dominant asshole, and in present with the wannabe-dominant asshole millionaire, Trace. I heard people talking about how there is a love triangle, so my guess is that Cole comes back and finds Danni
in flagrante delicto
with Trace, and then testosterone canons start firing.
The quality of the writing is fine, but I thought Danni was an idiot, and when a book is told in first person and you're supposed to relate to the narrator, it's really hard to like and relate to someone who is such an idiot. I also thought her "witty" back and forths with Trace were lame. Fast-talking film
noir
dame she is not. They sounded like children bickering at a playground. Also, I'm down for an antihero/sociopathic love interest, but at least don't make him an odious slimelord like Trace.
I don't think I'll be finishing this one. Another Kindle freebie, scratched off my list.
1 out of 5 stars