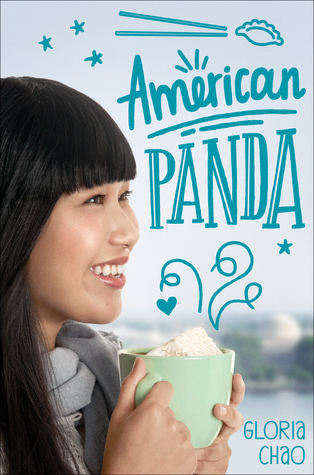 🌟 I read this for the Yule Bingo Challenge, for the category of
Cedric: friendship goals
. For more info on this challenge,
click here
. 🌟
This is ARE YOU THERE GOD? IT'S ME, MARGARET from a Taiwanese perspective.
Seriously.
Seriously
. I have waded through disappointing YA all year - and finally,
finally
, I have read one that was the ground-breaking, emotionally moving experience that I was expecting. And you know what the funny thing is? That blurb doesn't do it justice. I almost didn't apply for the ARC of this book because the blurb with its "laugh-out-loud contemporary debut" I'm-so-twee bubbliness made me think this was going to be another vapid attempt to scratch at the surface of diversity without really going into any sort of conflict or detail.
NOPE.
Mei Lu is a freshman at MIT, despite being only seventeen (she was skipped a year). Her parents have big plans for her: they want her to be a doctor and marry the son of one of their friends, another Taiwanese doctor-to-be. The only problem is Mei doesn't want any of that. She's germophobic, and the thought of being a doctor and engaging with bodily fluids causes her to feel panicky and anxious; she wants to
dance
. She also doesn't want to marry anyone her parents have in mind; instead she wants to date a classmate, a Japanese boy named Darren. Unfortunately, in Mei's family, disobedience means terrible consequences. Her brother, Xing, has been disowned and erased by the family for his defiance.
Mei only wants the chance to pursue her own dreams, but she's terrified of failing as the good daughter and losing her parents' affection if she does.
This is such a good book. It's saturated with Taiwanese cultural references - fashion, arts, language, food - but being Taiwanese does not entirely comprise Mei's entire identity.
Even though she's proud of being Taiwanese, she fights tradition while striving to find a way to balance her American identity and her desire for independence.
In addition to that, there are all the struggles of being a first-year student: living on your own; meeting new people; finding a work-life balance; studying for exams. AMERICAN PANDA also tackles the harder subjects, too, like
interracial dating and marriage and racism, including racism within Asian culture.
Mei is such a great narrator. She's emotional and funny and cute, in a way that reminded me of Meg Cabot. Her love interest, Darren, is adorable. I lost it when I found out that he looked like a young Takeshi Kaneshiro - babe alert! I also really liked her friend Nicolette, and how their relationship grew stronger when Mei got over her own initial stereotypes about her roommate. Also, Ying-Na was amazing. Her storyline reminded me of the TV show,
The Marvelous Mrs. Maisel
(which you should totally watch if you haven't already). I would love to read a companion book about her journey.
Perhaps
the best aspect about this book was Mei's relationship with her family
. It could be painful, and even though Mei's parents did terrible things, they weren't black-and-white characters. They believed they were doing the best for Mei even as they hurt her. Watching her relationship with them change over the course of the novel was amazing - especially with Mei's mom. Her story was quite touching and sad, and by the end of the book, I felt like I liked her almost as well as I liked Mei.
Obviously, I loved this book and I think everyone should read it - especially if they've been fed up with some of the young adult offerings this year, as I have been. I can see this being one of the top nominees for the Goodreads Choice Awards next year, and I can guarantee it'll have my vote.
Thanks to Netgalley/the publisher for the review copy!
5 out of 5 stars