I got this coloring book because I've definitely been stressed and the idea of relaxing and coloring sounded like pure bliss. There are a number of pretty scenes, all illustrated by artist Jenny Palmer, that feature pastoral tomato fields, secret garden enclaves, and cozy nooks and crannies. I took a picture of a few uncolored ones, plus a gorgeous terrarium that I finished coloring after a few hours.
The scenes range in difficulty. Some are much more complicated and would be more of a time commitment. My terrarium was one of the simpler drawings. Paper quality is excellent. I used gel pens and the color didn't bleed through at all. Also, I love that the drawings are staggered so you can use the back of the previous illustration to blot if need be.
This coloring book is highly giftable but it's honestly worth keeping for yourself as a way to wind down. Definitely recommend pairing with a mug of your favorite tea or a glass of good wine. Cheers! 🍵
P.S. Here's a photo of my completed terrarium! I posted a marquee of it on my Instagram. I'm so happy with the way it came out that I might post more of the finished pages as I go.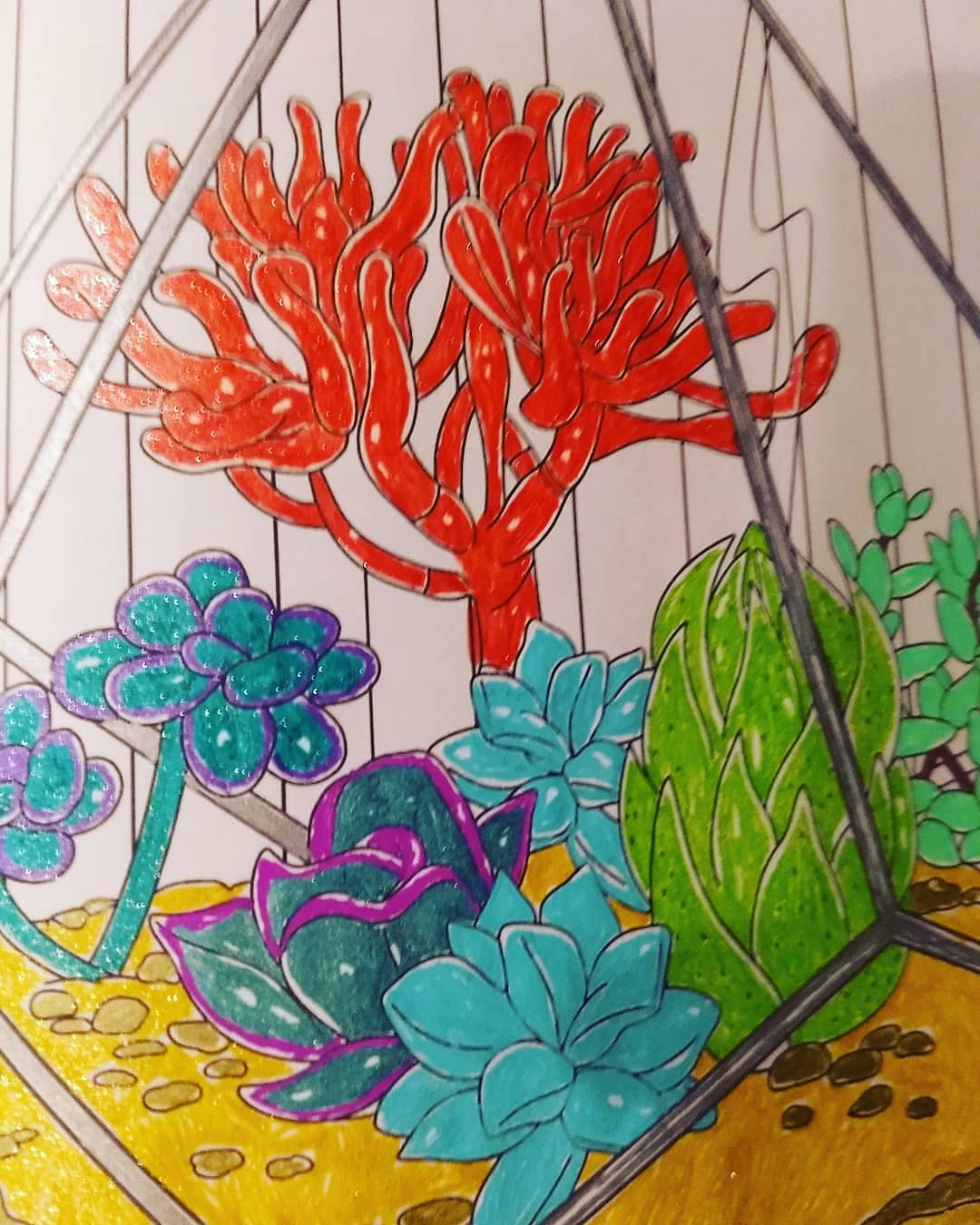 Thanks to the publisher for sending me a copy in exchange for an honest review!
5 out of 5 stars