Villains are kind of a
huge
deal, and people are always asking me for romance recommendations with villainous or anti-hero leads. I totally get it. I can't tell you how many of my adolescent head-cannons crumbled to ash because some dumb heroine made the totally wrong choice and chose Raoul or real life, instead of consorting with the Phantom in his watery chambers or frolicking through the Labyrinth with Jareth for all eternity. No, the relationships aren't healthy. Yes, I ship the fuck out of those obsessive, borderline psychotic motherfuckers, anyway.
Romancelandia is a safe space.
So, without ado, here are some of my favorite or most memorable villain romances. Please keep in mind that because these heroes are villainous, sometimes they do bad things, and trigger warnings may apply.
Have a villain romance that isn't on this list?
⬇️ Tell me about it in the comments ⬇️.
Cheers!
9. LEMONADE by Nina Pinacchi
My Goodreads review: [
⭐️
]
My blog review: [
⭐️
]
Genre: Historical romance
Not really sure how to describe this book except it's like if you took the plot of
Hana Yori Dango
and drop-kicked it into a regency romance setting. Christopher is a tortured man with a dark past who has come seeking revenge. When Anna, a headstrong wallflower, offends his honor, she taps into that dark, boiling part of him he tries so desperately to hide, and it becomes a game of revenge between them.
Heads up that this book is brutal and the hero does rape the heroine. There is one hell of a groveling arc, and enough angst to drown an entire island of cuddly bears, but the hero is very cruel in the beginning. It works though because it ends up becoming a toxic character study where two damaged people find redemption against all odds, but man, is it grim. Also, this book is translated from Italian so there are some unusual word choices that some may find offputting but I found endearing.
8. MIDNIGHT HUNTER by Brianna Hale
My Goodreads review: [
⭐️
]
My blog review: [
⭐️
]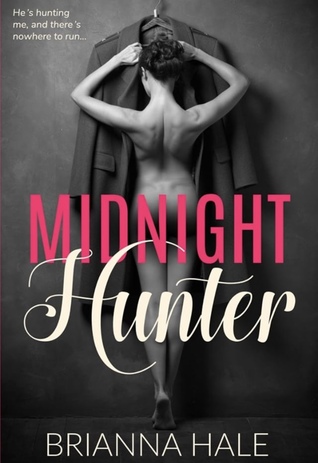 Genre: Historical romance
This book was quite a controversy when it came out because people were (mistakenly) saying it was a Nazi romance that romanticized Nazis. It is not that. It is actually set during the Cold War, and the "hero" is a Stasi officer who arrests the heroine as a potential traitor. He did work in the Nazi government but not in the SS. I felt like the author did her best to show the horrors of what it was like working and living under a post-Hitler Germany, and the grim fugue of guilt and poverty that hung over people who did terrible things not realizing (or not wanting to realize) the effects their actions had on those who were especially vulnerable to the Nazis.
The heroine, Evony, is initially disgusted by Reinhardt, and it takes her a while to begin to feel anything tender towards him at all. Initially her plan is to kill him or sell him out for revenge. It's a very morally complex romance that touches upon a lot of serious subjects you don't normally encounter in historical romance. I get why this book was controversial and I don't blame people for not wanting to read about it if the subject is triggering or upsetting for personal reasons, but I also don't necessarily believe that historical romance should always be safe or easy; history wasn't.
7. THE DEMON OF DARKLING REACH by P.J. Fox
My Goodreads review: [
⭐️
]
My Blog Review: [
⭐️
]
Genre: Fantasy romance
I did this as a buddy read with one of my friends
and we were kind of blown away by how good it is. The author has studied medieval history and she uses that knowledge to weave a tapestry of a pretty terrifying world where religion is used to oppress its people and magic is looked upon with suspicion. The heroine actually ends up marrying a demon necromancer lord to save her sister, only to discover that he's far more charming and attractive than she bargained for. This is no Edward and Bella romance, though-- Tristan, the hero, is every inch the bad man the people say he is.
Isla is a strong heroine (at least in this book) and her growing attraction to Tristan is so well done. I would compare the world building and the characters to those of Tanith Lee or R. Lee Smith, two of my favorite authors of all time. The other books in the series aren't quite as good as this one, but I still enjoyed them a lot, and if you have Kindle Unlimited, you can read them all for free.
Definitely a must for fans of dark and intricate fantasy novels, especially if you like Game of Thrones but wish it was a little less male-centric.
6. SHADOW HEART by Laura Kinsale
My Goodreads review: [
⭐️
]
My Blog review: [
⭐️
]
Genre: Medieval romance
I almost NEVER like medieval romances but I LOVED this one. Part of that was because of the gorgeous writing and part of that was because of the angsty and oh-so-attractive assassin, Allegreto, who also doubles as a nobleman and pirate. He kidnaps the heroine, drugs the heroine, tells the heroine they had sex while she was unconscious, only to say JK! and rape her later.
He ends up falling for her but it basically costs him his soul. At the end of the book he is a
hot
mess, suicidal, depressed, and despairing. The heroine is also a latent fem-dom, and he welcomes her abuses gladly. I'm shocked that this book wasn't banned when it came out, because it has some truly racy scenes in it, but I'm guessing that innocent-looking cover kept out the unwary, and people who did read it probably kept their gleefully dirty secret underwraps.
Laura Kinsale is an author who has yet to disappoint me. Her writing is gorgeous and she has really great characters in interesting situations. No wallpaper historicals for her, my no!
5. RUTHLESS by Anne Stuart
My Goodreads review: [
⭐️
]
My Blog review: [
⭐️
]
Genre: Georgian romance
I kind of feel like my Goodreads friends want to muzzle me whenever I talk about this book because I talk about it ALL THE TIME. It's the gold standard I hold all of Anne Stuart's books to, as well as all books about rakes (well, that and Duke of Sin-- more on that later). Rohan is a debauched viscount who lords over a depraved gentleman's club called the Heavenly Host that does all sorts of things, like orgies, black masses, etc. When Elinor's syphilis-infected mother falls into his clutches, Elinor confronts him head on and he finds her no-nonsense prudery so amusing that he decides to blackmail her into dealing with him a little more-- ahem-- personally.
All I have to say about RUTHLESS is that it's amazing and I love the clash of personalities between the hero and the heroine, and if Jareth from Labyrinth was an ordinary mortal man who happened to live in Georgian England, he would definitely be Viscount Rohan.
4. DUKE OF SIN by Elizabeth Hoyt
My Goodreads review: [
⭐️
]
My Blog review: [
⭐️
]
Genre: Georgian romance
HOLY HOT GUYS, BATMAN!
DUKE OF SIN has a similar plot to RUTHLESS, in that the heroine, Bridget, ends up being brought into close proximity with Valentine because he's blackmailing her mother. Unlike Viscount Rohan, Valentine has a very dark and tragic backstory. Even so, he's more than evil to make up for it-- he's cruel, cunning, and utterly devastating, and the no-nonsense heroine can handle all of his rages and narcissistic rants just fine-- it's only when he turns on the charm that she's suddenly out of her league.
This is another hero who really gave off strong Jareth vibes. I loved that the hero was bisexual, and his chemistry with the heroine was totally off the charts. By the end of the book, he's a rogue redeemed, but the journey to get to that point is paved with general naughtiness and bad intentions.
Excellent, in other words.
3. CRIMSON KISS by Trisha Baker
My Goodreads review: [
⭐️
]
My Blog review: [
⭐️
]
Genre: Erotic horror/paranormal
Trisha Baker has truly come up with a narcissistic hero in Simon Baldevar, a vampire who tricks Meghann into marrying him, only to reveal his true sadistic, sociopathic colors. He ends up turning her, cursing her to a life she believes is sinful, and eventually she gets so tired of his abuses that she tries to kill him-- only it doesn't quite work, and Simon's out for her blood.
I love vampire novels where the vampires are actually scary. I've recommended this book to many of my friends who feel the same way-- and all of them enjoyed it. Just keep in mind that there is rape, gore, and violence in this book. Simon is not a nice man and makes no bones about showing it.
Also, I'd suggest avoiding the sequels if you hate Simon. They definitely downplay his actions in this book and he barely grovels at all. Asshole.
2. DREAMS FOR THE DEAD by Heather Crews
My Goodreads review: [
⭐️
]
My Blog review: [
⭐️
]
Genre: Paranormal romance
Disclaimer: Heather is my friend. I like to think that we have a Jeaniene Frost/Ilona Andrews dynamic, in that we're both good buddies who write Things.
I am super obsessed with this book. It's a dark romance about vampires who kidnap humans and keep them as "toys" until they get tired of them and kill them. Dawn ends up getting involved with this creepy vampire family when one of them kidnaps her best friend as his bride. Tristan, one of the brothers of this creep, initially tries to put her off, but ends up kidnapping her once she starts digging.
It's a really dark Stockholm syndrome romance that gets darker with the other books (there's a prequel and a sequel-- the sequel isn't out yet). It's easy to see why Dawn falls for Tristan even though he's such an evil man. He doesn't rape the heroine and he's enigmatic and dangerous in the way that I kind of wished Edward Cullen was when I read Twilight.
Definitely a must for fans of dark vampire fiction, road trips, and captive romances.
1. BURN FOR ME by Ilona Andrews
My Goodreads review: [
⭐️
]
My Blog review: [
⭐️
]
Genre: Paranormal romance
SPEAKING OF ILONA ANDREWS, look what popped out of the villain tree when I shook it!
MY FAVORITE PARANORMAL ROMANCE SERIES
. One of these days, this is going to be a TV show. Imagine Machiavellian hierarchies organized around superpowers. It's like
The Incredibles
meets
Game of Thrones
and I'm absolutely obsessed with it. I'm not sure how many copies I'm personally responsible for helping to sell but I can't help but feel like it's a lot, since I never shut up about these books.
Rogan starts off the book as a dangerous antihero/possible villain and his interactions with Nevada Baylor are, shall we say,
sizzling
. This is the book that really got me solidly into Ilona Andrews and once I finished the trilogy there was no going back. Epic fight scenes, tight plotting, magic, forbidden love, strong kick-butt heroines, and enough sexual tension to span at least four seasons of a TV show (please),
The Hidden Legacy
series is an absolute must-read.
Want more villains? Check out my
villainous Goodreads shelf
, which I'm constantly updating, filled with all kinds of villainous pairings. It's my favorite trope, and I will
always
be looking for more.
I've also written
a book series
about an evil sociopath who becomes obsessed with an innocent girl. Check it out, if you want. I won't be mad if you hate it. I know I suck. ;)
Let me know what your favorite villainous hero is! 🖤